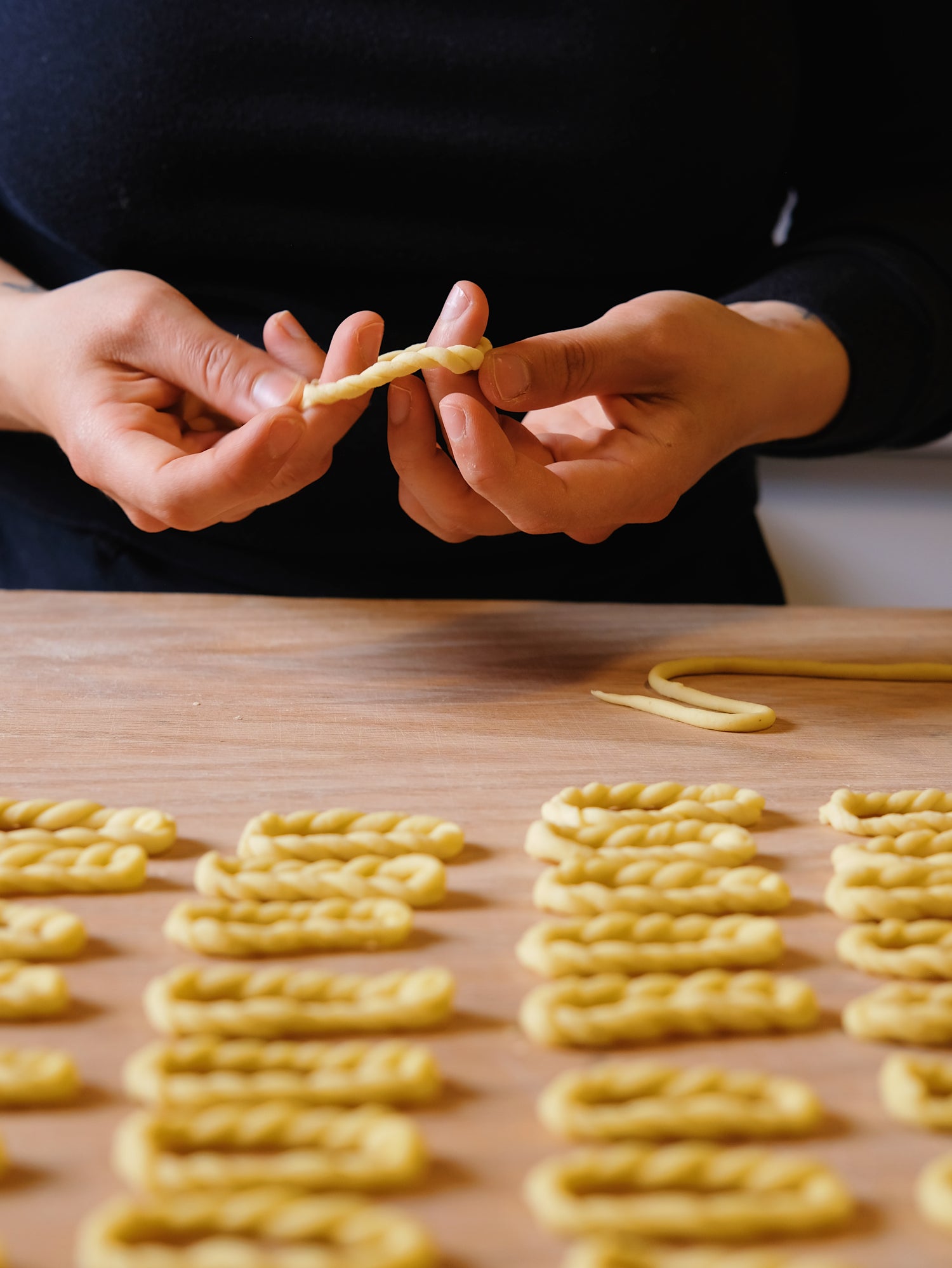 let us teach you about everything pasta & more!
for available dates and how to book, click here.
in person pasta classes – come and learn to make some pasta! i'll cook it for you with some other snacks – don't forget to bring a bevy! choose from a stuffed pasta or hand-rolled class. $105+HST per person. Private classes are available for 4-6 people, if less than 4 people, consider our community classes!
virtual pasta classes – held over zoom! choose between a hand-rolled class where no special equipment is required (think cavatelli, orecchiette, etc) or a stuffed pasta class (pasta roller required). $50+HST per person – minimum of 4 people.
sausage making classes - learn everything about sausage making! mix, pipe and shape your own! includes snacks, dinner, sausages to take home, and is byob! $125+HST per person!
*cancellation policy!* things happen, but we're a small business – 2 weeks required for rescheduling/re-booking – no refund for late cancellations!
*pasta classes are from 6-8pm!
*sausage making classes are from 630-830pm!